+91 89564 55149
raybencespa.nerul@gmail.com

Thai Massage in Nerul, Navi Mumbai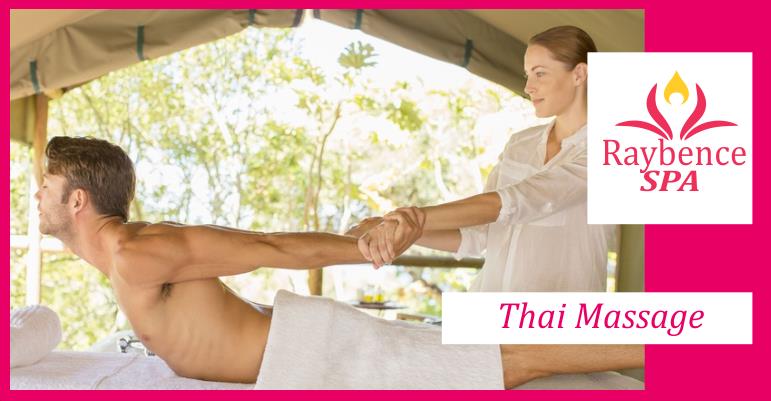 Thai Massage
A Thai Massage is a technique used for centuries as a natural remedy. It's one of the constituents of Thai medicine.

It came from India to Thailand, and people have been combining it with Chinese medicine.

Instead of a chiropractor, people in Thailand have to seek help from a masseuse.

However, you won't be passive during this type of massage. The person who is performing a Thai Massage will knead and press your muscles.

Therefore, you will stretch and twist your whole body during this process. Yoga also an integral part of the Thai massage.

It offers a plethora of benefits. They range from reduction of anxiety to increasing energy and achieving balance. Yoga techniques inspire its dynamic style.

Take a look at the following description of a Thai Massage to get more informed about this ancient technique.
Raybence Spa and Massage Nerul

Address : Shop no G-15 plot no 103 Ground floor , haware Centurian mall Near Seawoods Navi Mumbai 400706

Call Us : +91 89564 55149